1. Reuschtools Download
Download Reuschtools anonymously.
Try out the full version for 180 Days free of any charges.
A lifetime license costs € 29.
Please consult the End-user license agreement before continuing.
The installer contains the 32- and 64-bit version for the following operating systems:
Windows® 11, 10, 8.1, 8, 7, Vista™, XP
Windows® Server™ 2022, 2019, 2016, 2012, 2008, 2003
2. Setup
In order to use more than just the basic functions, Reuschtools should be installed on the PC:
Open the Setup chapter
Select the features to be installed and confirm the selection.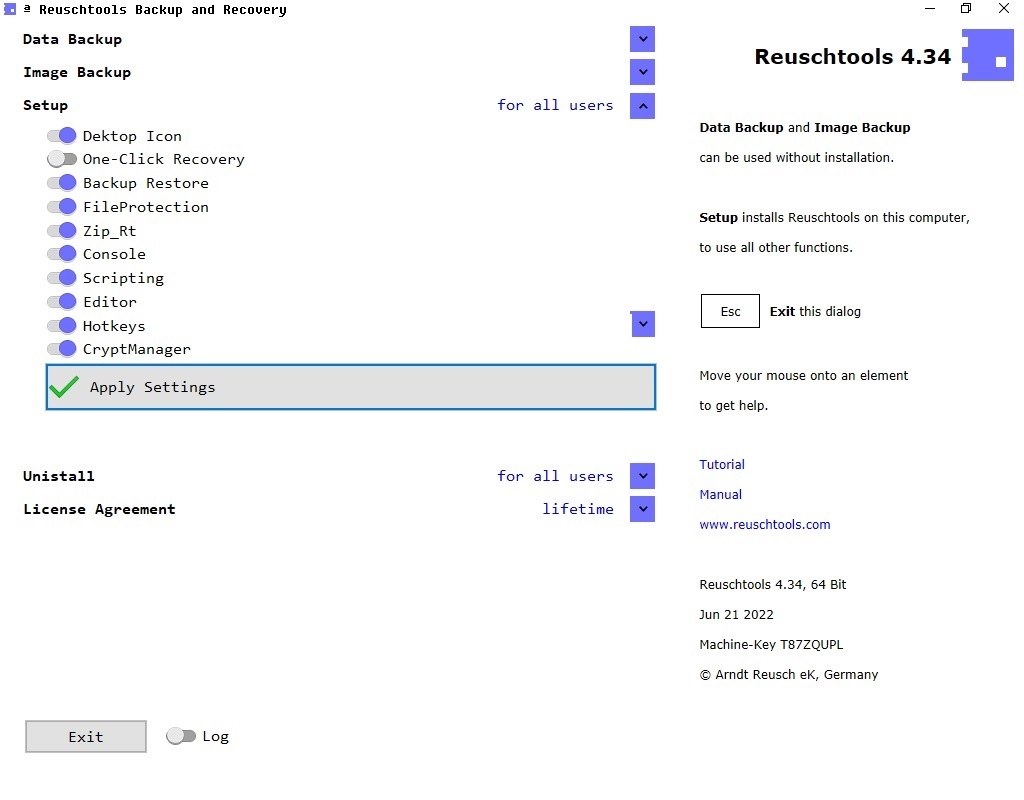 3. Uninstalling
If you are not convinced by Reuschtools you can uninstall the program at any time:
Open the Uninstall chapter.
Select Remove Reuschtools and confirm.
4. Pricing
You can use Reuschtools on each of your computers for 6 months free of charge.
After this periode a one-time license fee of € 29 has to be paied.
5. Support
Please send bug reports together with the log to: This email address is being protected from spambots. You need JavaScript enabled to view it.
6. Updates
A new version can be installed directly over the old one. The installer will automatically remove the old one.
A valid Reuschtools license will be transferred to the new version.
For security reasons, there are no automatic updates.
Please use the latest version before contacting the support.
Maybe your problem has been solved in the meantime.