1 CopyMob
Mirrors photos and music from smartphone to PC and back again.
Free of any charges.
Anonymous download.
Full unlimited version.
No hidden downloads, uploads or updates.
No setup required (Click To Run).
The entire program is smaller than a single photo.
Handles up to 10,000+ files.
Connect PC and smartphone with a USB cable and select file transfer on the smartphone.
Screenshot: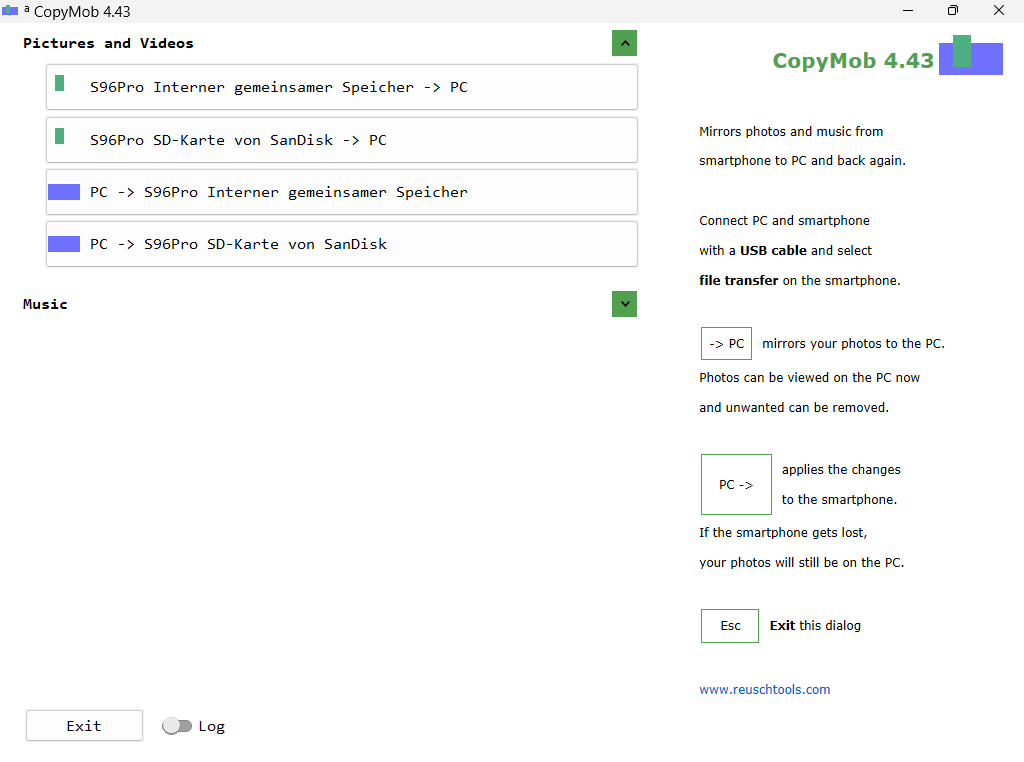 2 Download
By downloading CopyMob you agree to the End User License Agreement.
CopyMob is part of the Reuschtools container.
After installing Reuschtools, CopyMob can also be launched from the Start Menu.